---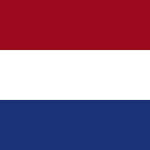 Visserijmethodes
a Kuilvisserij – Een trechtervormig net wordt door de zeilende botter door het water gesleept, zo werd vooral spiering gevangen dat weer aas was voor het hoekwant.
b Hoekwant – voor de palingvisserij: Een lange lijn van katoen met om de 2,5 meter een zijlijn met een haak met aas.
Er wordt in de schemering "geschoten" en véér zonsopgang weer ingehaald.
c Staand want – Een "perkje" is ca. 300 meter lang. Hiermee wordt snoekbaars en witvis gevangen.
d Fuik – Voor het vangen van baars, voorn en brasem.
e Kubben (gevlochten mand) aan een schuine stok, of Palingkistjes – met dobbers of zoals bij een hoekwant aan een lange lijn.
---
Different fishing methods
Trawl net system: The trawl is pulled through the water by a sailing Botter. This is mostly used for catching bait, which is in turn used for hook tire fishing.
Hook-tire fishing: A long line of cotton (+/- 750 m.) With a branch line with a hook and a worm or smelt every 2 to 3 meters.
Standing-net system: This 300 m. long fishing net is hanging in the water like a curtain with pieces of lead at the bottom. It's meant to catch perch and whitefish.
Fyke: Funnel shaped net bound to sticks in the ground to catch perch, roach and bream.
Kubben (Dutch) = kind of creel. Braided basket, made of willow rods, are bound to a stick and pinned on the ground under water. Used for catching eel.
Eel boxes: These boxes were mostly bound to a long line and filled with bait. Up to about 500 boxes on a line.
---
---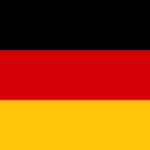 Verschiedenen Fangmethoden
Pit Fischerei: ein trichterförmiges Netz wird mit dem Segelschiff durch das Wasser geschleppt.
Winkelfäustling zum Aalangeln: Lange Leine aus Baumwolle (± 750 m.) wobei jede 2 –3 Meter eine Seitenlinie mit Haken und Würmern verläuft. Die Leine wurde am Anfang und Ende mit einem Joon am Boden festgesetzt (Art großer Schwimmer).
Stehendes Gut: Hängt wie ein 300 Meter langes Vorhang im Wasser, versehen mit Fähnchen (joon) und an der Unterseite Blei. Hiermit werden Barsch und Weißfisch gefangen.
Fyke (Angelreuse): Fang von Barsch, Plötze und Brassen
Kubbe (gewebter Korb): Mit einen schrägen Stock (Pfahl) am Boden befestigt.
Aal – Kiste: Kisten, die aneinander Linien mäßig fest verbunden sind (siehe Kisten im Sandmodell).
---
---
Metodi di pesca
Una pesca all' insilato – Una rete a forma di imbuto viene trascinata attraverso l'acqua dal barbone a vela, principalmente è stato catturato l'odore che era un' esca per il guanto d'angolo.
Uso da un 'hoekwant' – per la pesca dell' anguilla: Una lunga linea di cotone con una linea laterale ogni 2,5 metri con un amo con esca. C'è "sparatoria" al crepuscolo e molto sorpasso all'alba di nuovo.
Gustone in piedi – Un "letto" è lungo circa 300 metri. Con questo, walleye e coregone vengono catturati.
'Fuik' – Per la cattura di pesce persico, scarafaggio e orata.
'kubben'– (cestino intrecciato) Su un bastone inclinato, o scatole di anguille; con galleggianti o come con un guanto d'angolo su una lunga linea.
---
---
Méthodes de pêche (réservoir d'eau)
Pêche à la fosse – Un filet en forme d'entonnoir est traîné dans l'eau par le bateau à voile, principalement pour attraper de l'éperlan, qui servait d'appât pour le gréement d'angle.
Gréement d'angle – pour la pêche à l'anguille : une longue ligne de coton (1750 m) avec une ligne latérale munie d'un hameçon tous les 2 ou 3 mètres, avec de l'éperlan ou des vers comme appât (le coton coule). 
Gréement dormant – (suspendu comme un rideau dans l'eau avec un joon au début et à la fin, avec du liège en haut et du plomb en bas). Un "gréement dormant" mesure environ 300 mètres de long. Il est utilisé pour pêcher le sandre et le corégone.
Entonnoir – pour pêcher la perche, le gardon, la brème
Cubes (panier tressé) sur une canne coudée, ou Eel Boxes – avec des flotteurs ou comme avec une canne coudée sur une longue ligne. 
---
Métodos de pesca (tanque de agua)
Pesca de foso – El botador de vela arrastra por el agua una red en forma de embudo, principalmente para capturar pejerrey, que a su vez servía de cebo para la jarcia de ángulo.
Aparejo de ángulo – para la pesca de la anguila: un sedal largo de algodón (1750 m) con un sedal lateral con anzuelo cada 2 o 3 metros, con pejerrey o gusanos como cebo.   (El algodón se hunde) El depósito de cebo listo para disparar se cubre con una bolsa de yute húmeda.
Aparejo de pie – Un "aparejo de pie" tiene unos 300 metros de longitud. Se utiliza para pescar luciopercas y peces blancos.
Embudo: para pescar percas, cucarachas y sargos.
Cubos (cesta trenzada) en una pértiga acodada, o cajas de anguila – con flotadores o como con una pértiga acodada en una línea larga. Hasta 500 cajas por línea.